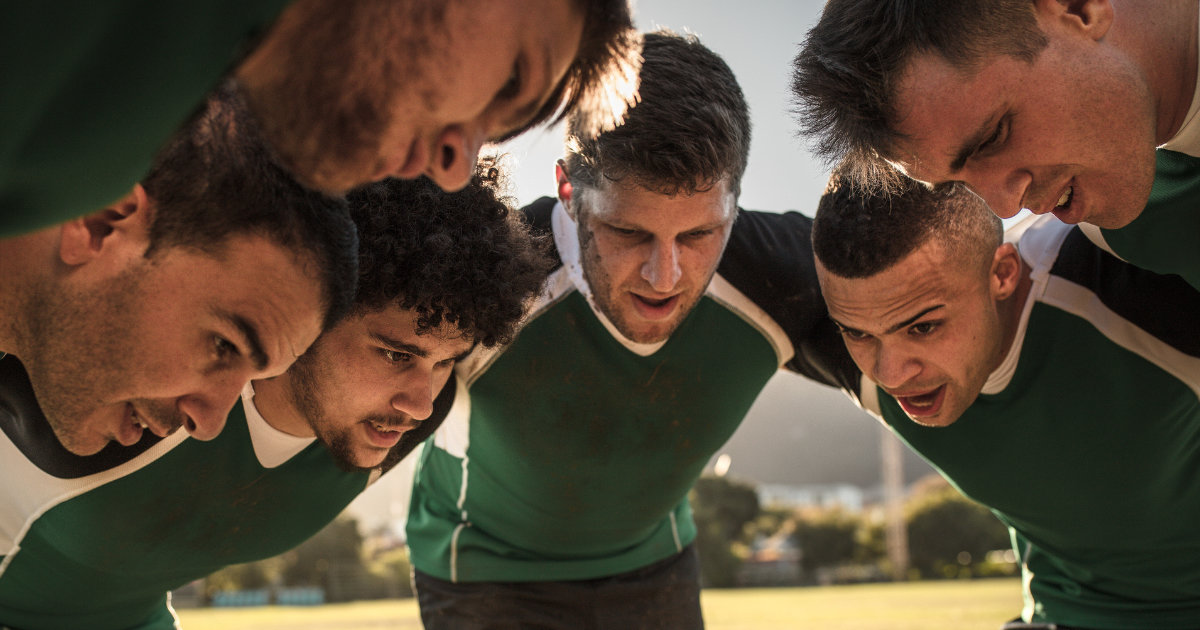 How business owners unlock potential with one team of financial experts
The Rugby World Cup is in full swing, and as we watch nations compete for victory on the field we are sure to witness all the highs and lows that come with team sport. To be competitive having a strategy is a must, as too is commitment, communication, and experience. But ultimately the final result will come down to the performance of the team on the field. While your business and financial future is certainly no game it does come with decisions and risks. With so much at stake, you need to be confident you have a highly skilled and committed team of financial professionals supporting you to achieve your goals, both in business and in life.
Holistic financial services and the benefits of working as a team
Partnering with a team of experts, who listen to you and work together to understand both your business and personal situation is key. Think of it like a rugby team. Wallabies coach Michael Cheika can't win a game by himself. Cheika's vision for success is carefully aligned with that of his support crew, his captain and his skillful team on the field, who all back him every step of the way.
When you choose a holistic approach to your finances the process is similar, but instead, you're going to be supported by an experienced team of financial experts. Together they will listen to your business and personal goals and assess opportunities for improvement. You can expect them to look within your business, including reviewing accounting processes and systems. They will also work closely with you to develop a Goals Based financial plan and investment strategy that will work for you now and also in the future.
From payroll to bookkeeping, tax to superannuation and investments to insurance every angle of your financial life will be supported by one high performing team. The benefits of this holistic approach will be significant. When you engage a united team of financial experts to work with you and your business you can expect to:
Be guided to make clear and considered Goals Based Investment decisions
Maximise the opportunity for profit and growth, while minimising tax
Have one clear view of your investments, with real-time access to your financial status
Save time, making your business more efficient
Have confidence that you are being guided by advisers who understand your whole life picture.


6 steps to reaching your financial goals with holistic advice
While the Wallabies battle it out against the world's toughest opponents in Japan you will be pleased to know that with the right team of financial advisers backing you, reaching your goals shouldn't be so tough.
Below are six steps you can take, along with your advisers, to unlocking your financial potential and reaching the outcomes you want:
Define your business and personal financial objectives
Review and improve your business systems and processes
Identify and mitigate risk within your business
Enable and leverage technology to streamline your business and satisfy customers
Review taxation, superannuation and investment structure
Communicate consistently with your financial team, including tracking and measuring performance
Factors to consider when choosing a financial services team
If a holistic approach to financial planning and accounting sound like it might be a good choice for you then there are some key factors to consider before choosing a provider. As with many areas of life and business, services vary and so does value for money so be sure you are getting the best service based on your needs and circumstances.
Before committing to a financial adviser or accountant it's a good idea to consider the following questions;
Do they look at the whole of your business and life, not just one aspect?
Do they plan for your short term and long-term goals?
Are they adding value to your business beyond your core accounting and advice needs?
Is it clear to you how the services are unlocking potential and adding value to your business?
If you can confidently answer yes to each of the above questions then it's great news! You have found a financial support network made of professionals committed to helping you and your business achieve your financial goals. But, if you have any doubt or answered no to any of the above questions then do some research and see what other options are available. You have worked hard to get to where you are, you need to be confident the team around you have your goals as their priority.
Finally, good luck to the Australian team. Let's hope they bring home the Webb Ellis Cup in November. Go Wallabies!
For more information on WLM Financial's accounting services click here.